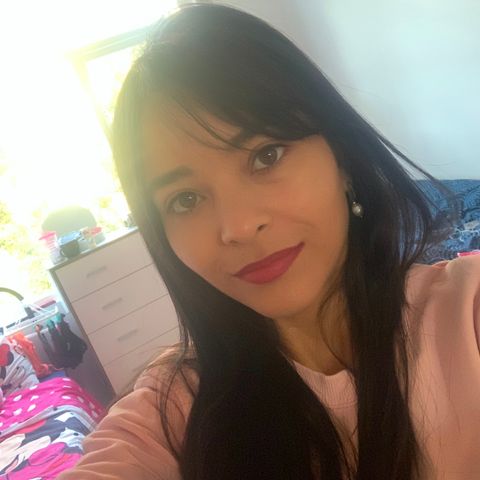 33 year old female
Based in Queenscliff, New South Wales 2096
Daiele has a current First Aid certificate.
Rating
Daiele doesn't have any ratings yet.
Daiele
Hello My name is Daiele
Is my pleasure to help you. I would like have the opportunity to get to know you, listen to your life story, build a sincere friendship with you, and bring for you all attention that you need to live more happily. Together we...
---
Monday Morning
|
Monday Afternoon
|
Tuesday Morning
|
Tuesday Afternoon
Qualifications
Specialist Psychologist in Clinical Therapeutic care and in the Application of Complementary Therapies. Attendance for Children, Teenagers, Adults, Seniors and Couples
Duties:
• Humanized Home Patient Care
• Clinical Psychotherapy Sessions
• Therapeutic Massage:
 relaxing
 energetic
 with essential oils
• Aromatherapy Sessions
• Chromotherapy Sessions
• French Auricotherapy Sessions
• Therapeutic Menu according to the practice of the fundamentals of Chinese Traditional Medicine.
Activities
Daiele is particularly interested in the following activities.
Event Buddy
Fun & Games
Health & Wellbeing
Household Tasks
Outdoor Adventures
Hobbies
Daiele has the following hobbies and interests.
Sports
Theatre (Plays, Opera & Ballet)
Walking
Yoga & Meditation
Languages Spoken
Portugues, English
Preferred language: English
First Aid
Daiele has a current First Aid certificate.